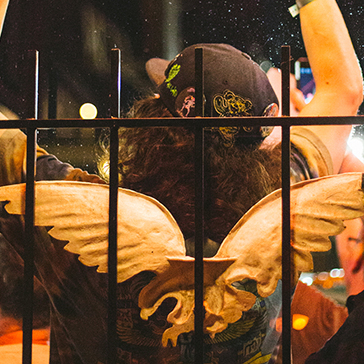 For a small city, Portland has produced a large number of music greats. The Decemberists, Gossip, The Dandy Warhols, Elliott Smith and Floater all cut their teeth in this city of thorny roses. Even the infamous Courtney Love called Portland home at one time. That said, Portland knows music and for six glorious days in early September, Portland was THE place in the world to see live acts in small venues.
Didn't have a wristband? Bang through this flashback of five hours at MFNW and plan your trip next year.
First up, Mississippi Studios - really one of the best places to see live music and eat a burger.
Venue No. 2 - The White Eagle and the The Gerry Garcia Birthday Band. Hint: The White Eagle is also haunted.
The last stop: Pioneer Courthouse Square - Dan Deacon and Animal Collective.
Photos by Jedidiah Fugle