Broadcast & Web
Our collaboration with Planters started in 2010, when we ushered the iconic Mr. Peanut into a dimensional world for the first time in his 94 years. The result is an enduring character-driven campaign initially voiced by Robert Downey Jr., with Bill Hader now in the role of the beloved Mr. P.
As Mark continues to helm the campaign, the spots have expanded to include a never-before-seen Planters nut factory and the return of Richard the Nutcracker for Irresistibly Planters, Harness The Power of The Peanut (live action directed by David Gordon Green) and the fully stop-motion NUT-rition campaigns. We've partnered with agency Leo Burnett in Chicago to bring you new gems in 2017.
Behind The Scenes of Planters
All the sets and puppets were built in our studio where we also animated them frame by frame.
In Print
We designed and constructed practical sets and posed the puppets for each of these concepts.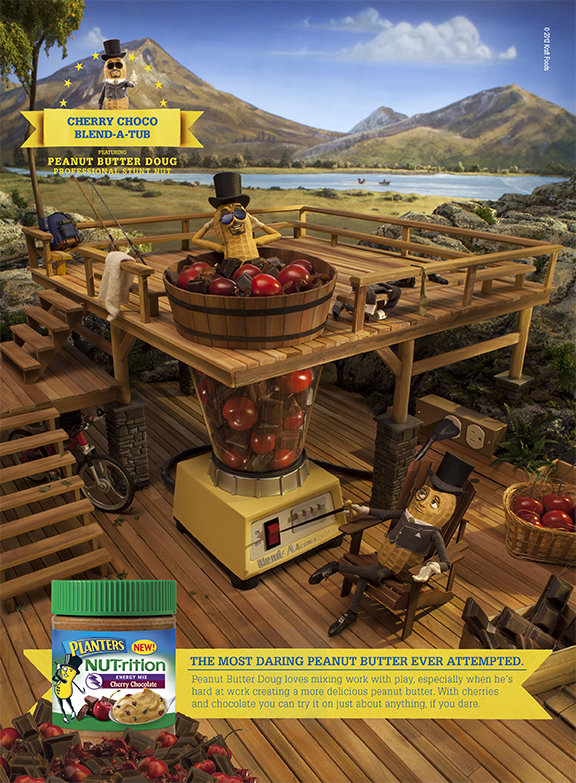 In the press
Mr. Peanut's stop motion incarnation was celebrated in the advertising trades and traditional publications including The New York Times, The Wall Street Journal and PerezHilton.com.