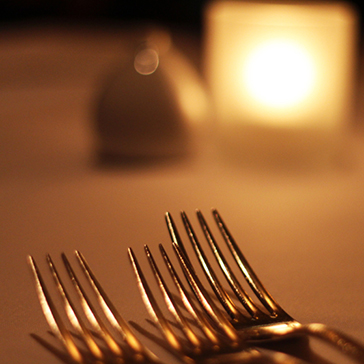 Portland is awesome for many reasons: Livability, nature, design AND DINING MONTH. During the entire month of June more than 80 top-notch restaurants offer three courses for just $29. Unlike the $1 menu at Wendy's, these plates are are filled with mouth happiness.
Price-reduced set menus also allow more people (those without a large dining budget) to try some of the dished from some of the best chefs in the world.
This post is the first in a two-part series by Jedidiah Fugle, who ate at two of Portland's finest.
Genoa was here before the food scene was making national attention way back in 1971. Having a milestone birthday? Celebrating a special anniversary? Just won the lottery? Genoa is traditionally expensive, but well worth each dollar spent.
First Course: Beet cured salmon, nasturtium pesto, brioche
Second Course: Cappellini – pancetta, broken egg, black pepper
Third Course: Moulard duck, sumer squash, tomato jam, melted onion
Dessert: Mini Hood strawberry shortcake
From Genoa's website: Genoa is a culinary crossroads where the Pacific Northwest intersects with masterful rustic and modern Italian cuisine. The Italian eatery has a rich heritage of acclaimed chefs including Cathy Whims, John Taboada, Tommy Habetz, Daniel Mondok and David Anderson. That tradition continues as Chef Jake Martin's five-course tasting menu changes monthly and is approached with thoughtful playfulness, reinvigorated energy and seasonality.  Chef Martin runs a collaborative kitchen where the best ingredients and techniques are employed to offer a complex menu with balanced plates full of peaks, valleys and complexity. The menu is expertly paired with a carefully curated list of wines that complement Genoa's nuanced flavors.
Local hint: If you're here any other month but June and are on a budget, try Accanto next door to its big sister Genoa. The menu is filled with Italian surprises, but is much more informal. Brunch is your best time to taste everything.